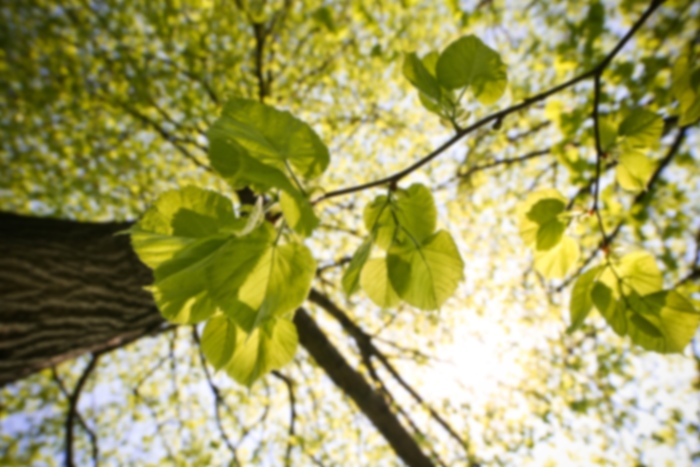 Roderick Hunter,
DPM, MD
Podiatric Surgery
Roderick C. Hunter Jr., DPM completed his undergraduate studies at The University of Texas at Dallas UTD, earning a B.A. in Biology with a minor in Psychology. He then spent a year as a graduate assistant in the Sickle Cell Research Lab under Dr. Betty Pace at UTD. He matriculated on to The New York College of Podiatric Medicine NYCPM in 2005 after meeting Dr. Laurence Lowy who was very influential in his decision to pursue Podiatry as a profession.

While at NYCPM, Dr. Hunter was involved in several student organizations and served as Honor Council representative for all four years, Student Ambassador Coordinator, SNPMA Delegate, Orthopedics Club Vice-President, and Surgery Rotation Coordinator. He was also the recipient of the Michael J. Valletta Scholarship, APMA Educational Scholarship, Pedinol Award for Dermatology, and the NYCPM Scholarship.

He completed his PMS36 residency at Kingwood Medical Center in Kingwood, TX in 2012. During his residency he presented several grand rounds on various topics including AO Fixation, Pedal Coalitions, Jones Fractures, and Lateral Ankle Pathology.

He enjoyed a successful practice in the Killeen-Ft. Hood area for 6 years, and is currently practicing in Plano, TX. During his time in practice Dr. Hunter has served on several committees for the American Podiatric Medical Association, Texas Podiatric Medical Association, and American College of Foot Ankle Surgeons. He currently serves as committee chair for the TPMA Young Members Committee. Dr. Hunter is also a member of Alpha Phi Alpha Fraternity, Inc. is a Prince Hall Mason. He is very active in his community, and participates in multiple volunteer events throughout the year.

Dr. Hunter proudly served as a member of the 82nd Airborne Division from 1995-1999. During that time Dr. Hunter was an airborne infantry medic attached to HHC305 PIR. He gives credit to his military experience for teaching him integrity, honor, responsibility, respect.

As a veteran, one of Dr. Hunters greatest joys is being able to serve those that serve and protect our country. Dr. Hunter's passion for serving his community is evidenced through the respect and admiration he garnered from his patients.

In his spare time, Dr. Hunter enjoys bass fishing, clay shooting, and spending time with his family.
Accepts most insurance. Contact your insurance provider for coverage information
Achilles Tendinitis
Anesthesia (Topical, Local and Regional Blocks)
Ankle Joints
Ankle Stabilization Procedures
Ankles
Arthritis of the Foot and Ankle
Arthroplasty, with or without Implants, Tarsal and Ankle joints
Athlete's Foot
Bunions
Claw Toe
Clubfoot
Corns & Callouses
Debridement of Ulcer
Diabetic Foot
Digital Exostectomy
Digital Fusions
Digital Tendon Transfers, Lengthening, Repair
Digital/Ray Amputation
Excision of Accessory Ossicles, Midfoot and Rearfoot
Excision of Benign Bone Cysts and Bone Tumors, Forefoot
Excision of Sesamoids
Excision of Skin Lesion of Foot and Ankle
Excision of Soft Tissue Mass (Neuroma, Ganglion, Fibroma)
Flat Feet / High Arches
Flatfoot Progressive
Foot pain / Metatarsalgia
Hallux Valgus Repair With or Without Metatarsal Osteotomy
Hammer Toe
Heel Pain
Incision of Abscess
Incision of Onychia
Ingrown Toenail
Lisfranc (Midfoot) Fracture
Major Tendon Surgery of the Foot and Ankle
Metatarsal Excision
Metatarsal Exostectomy
Metatarsal Osteotomy
Midtarsal and Tarsal Exostectomy (Include Posterior Calc Spur)
Morton's Neuroma
Nail Fungus Infection
Neurolysis of Forefoot Nerves
Neurolysis of Nerves, Rearfoot
Onychoplasty
Open and Closed Reduction Fractures of the Ankle and Calcaneus
Open/Closed Reduction of Foot Fracture Other than Digital or Metatarsal
Open/Closed Reduction, Digital Fracture
Open/Closed Reduction, Metatarsal Fractures
Osteotomies of Midfoot
Osteotomies of the Rearfoot
Osteotomies of the Rearfoot – Talus and Calcaneus
Osteotomy, Multiple, Tarsal Bones (e.g. Tarsal Wedge Osteotomies)
Osteotomy, Tibia, Fibula
Perform History and Physical Exam
Plantar Fasciitis
Plantar Fasciotomy with or without Excision of Calc Spur
Plantar Warts
Podiatric Surgery
Podiatry
Rearfoot Fusion
Recessions
Removal of Foreign Body
Rheumatoid Arthritis
Sesamoiditis
Skin Grafts
Stress Fractures
Subtalar Joint Arthrodesis
Surgical Treatment of Osteomyelitis of Ankle
Suspensions
Syndactylism Revision
Syndactylization of Digits
Tarsal Coalition Repair; Arthrodesis Tarsal
Tendon Lengthening (Nondigital)
Tendon Rupture Repair (Nondigital)
Tendon Transfers (Nondigital)
Tendon Transpositionings
Tenodesis
Tenotomy/Capsulotomy, Digit
Tenotomy/Capsulotomy, Metatarsal, Phalangeal Joint
Toe and Forefoot Fractures
Traumatic Injury of Foot and Related Structures
Treatment of Deep Wound Infections, Osteomyelitis